Let's talk numbers: 5 reasons technology world needs more geek girls
Our goal is not so much persuading girls to choose specific fields of study, but we want the ICT sector to stop being a stereotypical boys' club. Friendly technologies, such as Ruby on Rails can inspire girls to explore their own ideas for startups, or help them set off on a journey to discover what the Internet is made of – and how can she can contribute to building it herself.
That is why we want to show IT girls and their motivations – why they have chosen this profession or why they have decided to join a Rails Girls event, so we are making….
Because a picture is worth a thousand words, we want to explore our objective by means of photography and music. The language of the project will be English, for wider appeal. We plan to present around 10 participants and ICT passionates, with their interests and motivations. The music group – Out of Mind will cover for us a Eurythmics song "Sisters Are Doin 'It For Themselves"
And then you'll see it all in the video, which will be filmed in the recording studio, during the photo session and the funtime with pixels involving project participants (and for broader perspective, some shots will be made from a drone).
Please support our project – especially if you'd like to emphasise and make a statement on the free choice of profession to anyone, regardless of age, gender or education!
The collected funds will be used for:
Recording studio
Covering the song by Out of Mind
Portrait session
Videoclip props
Filming and post-production
Organising and holding a photo exhibition
The photo session and videoclip will be made during the next edition of Rails Girls Szczecin on 22-23.08.2015.
All intangible prizes will be sent or executed by the end of August, whereas the tangible prizes will be sent out by 15th September 2015.
Katarzyna Witkowska – President of West Pomeranian ICT Cluster:
"ICT industry needs more girls – and vice versa – the girls need the ICT industry, because it is an interesting and rapidly developing field that allows for great flexibility of work and full use of our organizational and communication skills, regardless of the position. We live in interesting times where technology makes it easy to make our own product virtually from day to day – so why not make it easier for the girls to take advantage of this opportunity, for example. starting from a Rails Girls workshop. I wholeheartedly support the initiative to create the video, we cannot wait to see the finished material!" (photo by Katarzyna Stawarz)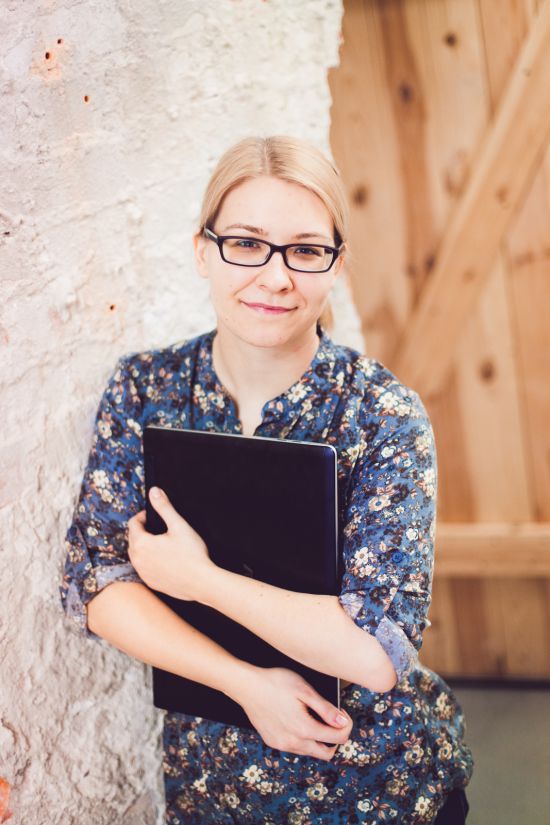 Magdalena Wójcik, developer, academic teacher, Machine Learning specialist:
"I have been working for many years as a developer – it's a fantastic job, which gives me a lot of joy and satisfaction from creating new things. From the very beginning I organized workshops Rails Girls Warsaw and I still support all initiatives associated with them, because my dream is to make all the girls convinced what a great feeling is, and what energy it brings to create and watch one's own applications in action. Therefore – I'm waiting for the RG video Szczecin and I will for sure promote it further!" (photo by Anna "Anks" Nowak)